ONE OF YOUR PEOPLE PROJECT | VIEWPOINT SCHOOL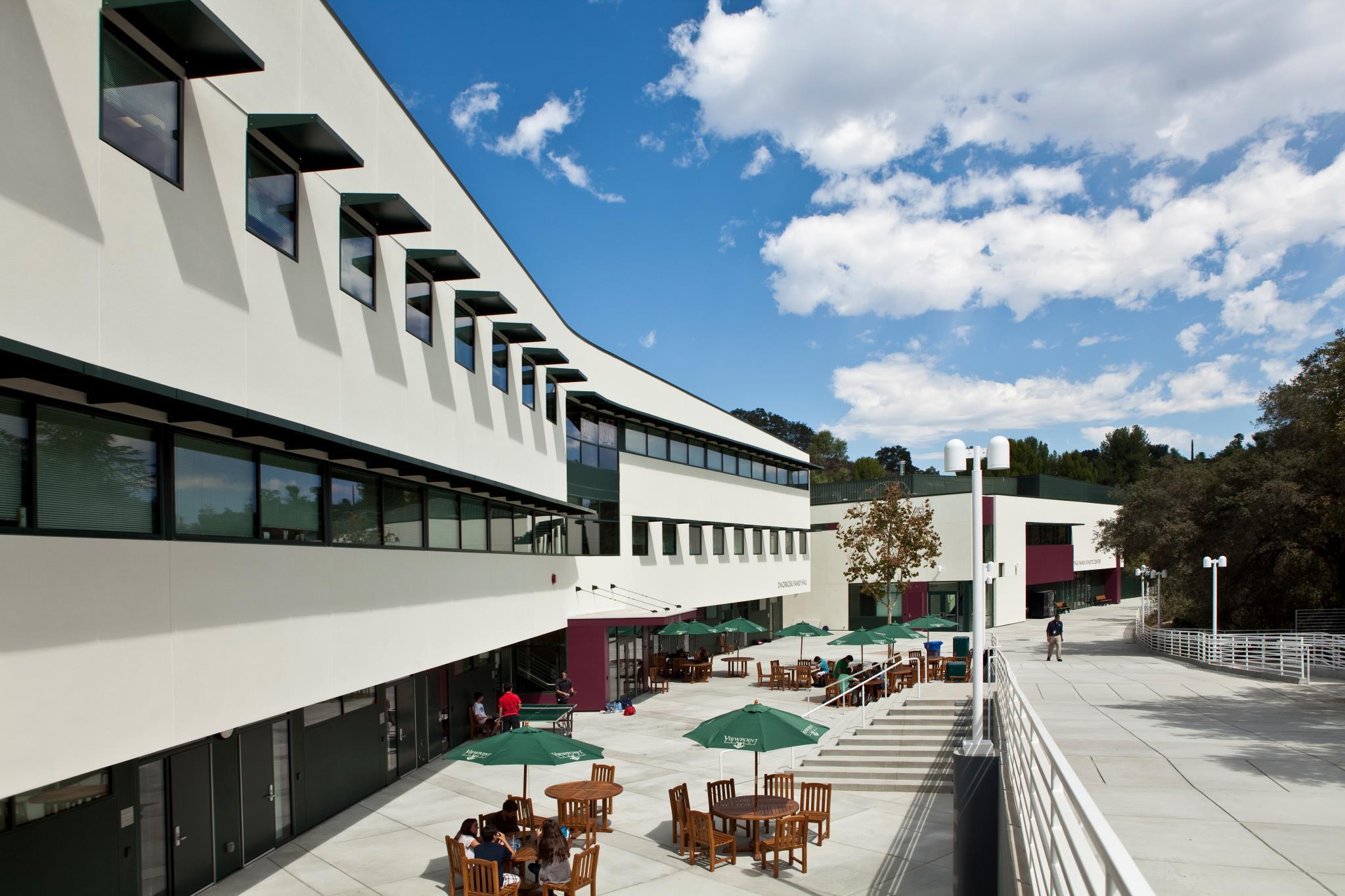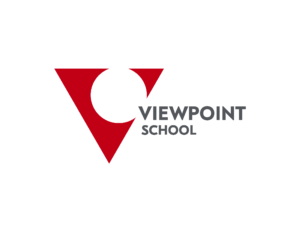 he following students volunteered to share their experiences as former Viewpoint students and now current college students. The group of alumni attend UCLA, Tulane University, Northwestern University, Williams College, New York University, University of Southern California, the University of Virginia.
Viewpoint School is an Independent Coeducational School From Kindergarten Through Twelfth Grade Calabasas, California. Official Website: https://www.viewpoint.org/ | Social Media: Facebook | Twitter | Instagram | YouTube 
---
QUICK CLIPS:  Viewpoint School
How this Viewpoint teacher impacted Catherine's future at UCLA
How Donovan's Viewpoint experience helped him discover his major at Tulane
How Natalie's Viewpoint experience helped her find her places at Northwestern
How Eddie managed his time at Viewpoint while managing to get into Williams College
How Persia's Viewpoint experience helped her follow her passion at NYU
How Weston overcame imposter syndrome at USC
How David landed at UVA and why he couldn't be happier
---
COLLEGE CONVERSATION CLIPS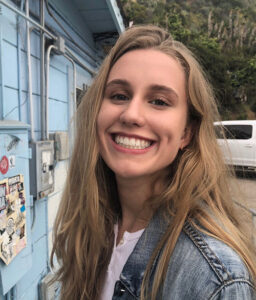 Catherine Jones '19
Hometown: Pacific Palisades, CA
College: UCLA
Year in College: Class of 2023
Major: History Major, Classics and Art History Minor
Catherine's Places at UCLA: Sorority (Alpha Delta Pi), Artreach UCLA a club in which we teach art classes to kids with chronic illnesses, Bruin Literature Club, Bruin Visual Arts Club, Archaeology Mentorship Program, UCLA Cluster Program.  UCLA offers a number of classes called clusters which are yearlong and reserved for freshmen.  I met a lot of my friends through taking a cluster, America in the 60s.  I had breakfast every Tuesday and Thursday with friends in my dorm who were also in the class.  This helped solidify friendships and took a lot of the pressure to plan social activities off.
Catherine's Places at Viewpoint: Tennis, Beach Volleyball, Viewpoint Philosophy Club, National Charity League, Camp Counselor, Hollygrove Volunteer, Skirball Center Volunteer
Reach out to Catherine on Instagram: @cattjoness
Watch Catherine's Full Conversation: Watch here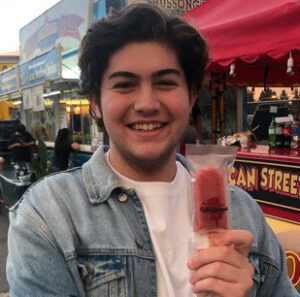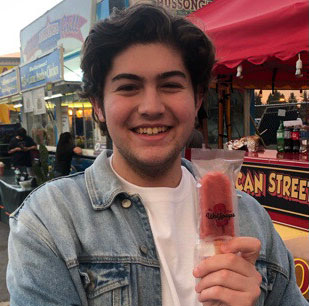 Eddie Wolfson '19
Hometown: Tarzana, CA.
College: Williams College
Year In School: Sophomore
Major: Psychology and Theatre double major and a prospective Public Health concentrator.
Eddie's Places at Williams: The Ephlats a capella group, on the board of our student theatre organization (Cap and Bells), I dance in the Burlesque Club and the Student Choreography Coalition, I'm a campus tour guide, I'm in the Rape and Sexual Assault Network, I do research in a clinical psychology lab, I'm involved in theatre with the department, I'm in the Queer Student Union, I wrote two articles for The Record, I'm in the Williams College Jewish Association, and I met people in our first year housing system (the Entry system) and in a pre-orientation group (Exploring the Arts).
Eddie's Places at Viewpoint: In high school, I did theatre, sang in the Vocal Jazz Ensemble and the Contemporary Vocal Ensemble, was Co-President of the Slam Poetry Association, played the violin, tap danced, and I was in Spectrum (the LGBTQ+ club).
Reach out to Eddie on Instagram: @ewolfson00
Watch Eddie's Full Conversation: Watch here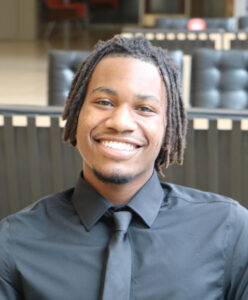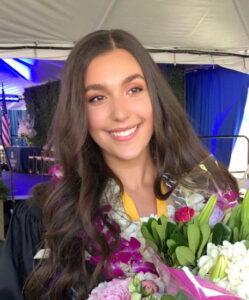 Persia Fardad-Finn '18
Hometown: Calabasas, California
College: New York University
Year: Class of 2022 (junior)
Major: Film and TV with a minor in Business of Entertainment Media
Persia's Places at NYU: I found my friends through my major and through film sets. Internship at the Ellen Degeneres Show. Internship at SEED Beauty.
Persia's Places at Viewpoint: Ap scholar, global scholar, High Honor Roll, Presidential Service Award, Headmaster's List, Duke of Edinburgh. Member of Dance Team, Member of CORE, Multi-Racial Club, Health Club, Film IV, National Charity League.
Social Media: @ _persiabrooke or linked in: Persia Fardad-Finn
Watch Persia's Full Conversation: Watch here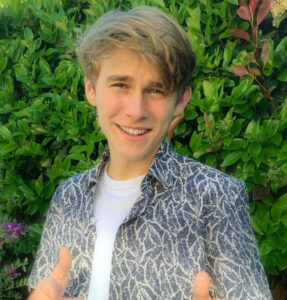 Weston Bell-Geddes '19
Your Hometown: Thousand Oaks, CA
Your College: University of Southern California
Year in School: Sophomore
Major: Interactive Entertainment
Weston's College Places at USC: ACM (Association for Computing Machinery), AVL (Autonomous Vehicle Lab), Photo Club, XRSC, USC Creative Media & Behavioral Health, USC Games
Weston's Places at Viewpoint: Robotics, Founders' Club, French Honor Society, Robotics Honors Society, FIRST (2584) & VEX Robotics (1437), VR/game development internships
Reach out to Weston on Twitter: @westonbdev
Watch Weston's Full Conversation: Watch here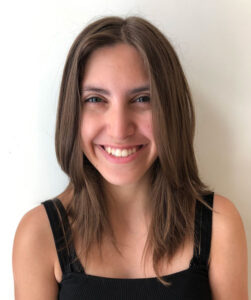 Natalie Friedman '19
Your Hometown: Los Angeles, California
Your College: Northwestern University
Year in College: Class of 2023 (current sophomore)
Major: Theatre major, Psychology minor
Natalie's Places at NU: Cherubs (Northwestern summer theatre program), my orientation group, my dorm building, Applause for a Cause (NU's feature-length film club), Northwestern Hillel AND Chabad, WAVE Productions (served as Historian and Co-Marketing Director), Performing in Northwestern shows, Acting class, my sorority, Radius Theatre
Natalie's Places at Viewpoint: Vocalpoint (singing club), theatre and dance shows, JV tennis team my freshman year, dance classes for 3 years. Outside of school, I took weekly acting, singing, piano, and guitar lessons throughout the 4 years, Community service (mostly working with dogs, specifically with Pet Orphans of Southern California, and a little bit with Animal Rescue, or at food pantries). I was a part of LASA (the Latin American Student Association) and the Honor Committee
Reach out to Natalie on Instagram: @nataliefriedmann
Watch Natalie's Full Conversation: Watch here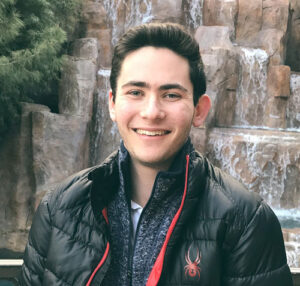 David Miron '18
Hometown: Tarzana, CA
College: University of Virginia
Year in School: Junior
Major: Commerce (Business) w/ concentration in Management and Finance, Archaeology
David's Places at UVA: First-year dorm, University Records (student music club), played in a couple of bands, First Year Players (musical theater org), in my classes, through other friends, pro-bono student consulting club, worked on starting a nonprofit, at sporting events and other "get-to-know-you" events, orientation.
David's Places at Viewpoint: played the drums (took lessons and played in concert band), basketball, baseball, volunteered for an anti-food waste organization.
Reach out to David on Instagram: @davidmaxwelll
Watch David's Full Conversation: Watch here
---
ABOUT THE ONE OF YOUR PEOPLE PROJECT
New York Times bestselling author Harlan Cohen talks with current and recent students about life in college.  For more videos visit BeforeCollegeTV on YouTube.  For more information about Harlan Cohen visit him online at: www.HarlanCohen.com or follow him on social media: Facebook | Instagram | Twitter | Tik Tok | LinkedIn | Snapchat (helpmeharlan).
DISCLAIMER: All views expressed by panelists and participants are their own and are in no way endorsed, officially affiliated, or representative of the institution, Harlan Cohen, or BeforeCollegeTV.  All views expressed on panelists social media are not endorsed or affiliated with Harlan Cohen and BeforeCollegeTV.  Students views, opinions, and advice are their own. ALWAYS contact official representatives to verify and validate any information provided