ONE OF YOUR PEOPLE PROJECT | VIEWPOINT SCHOOL
Full Length College Conversation with Catherine, Donovan, and Natalie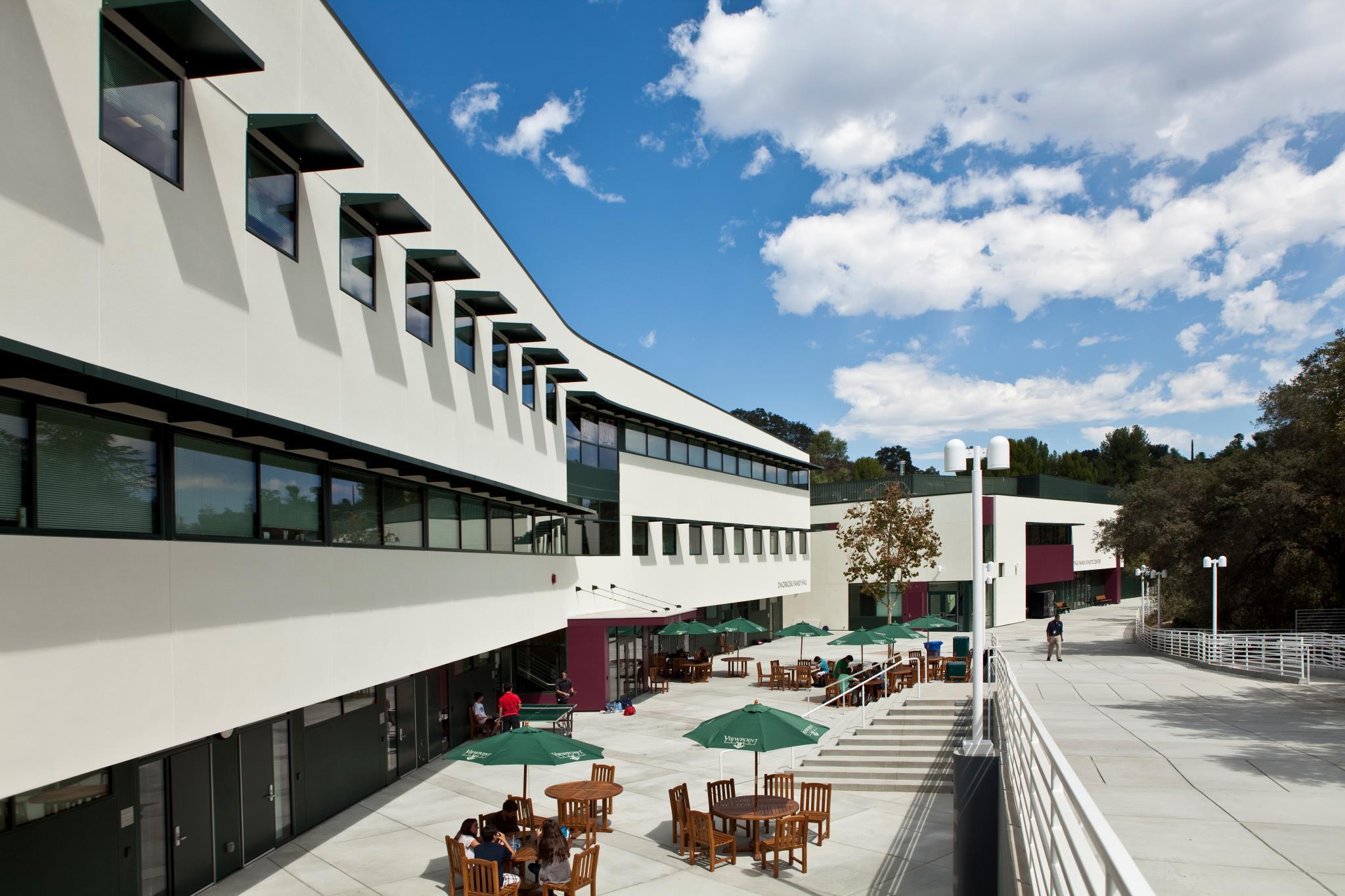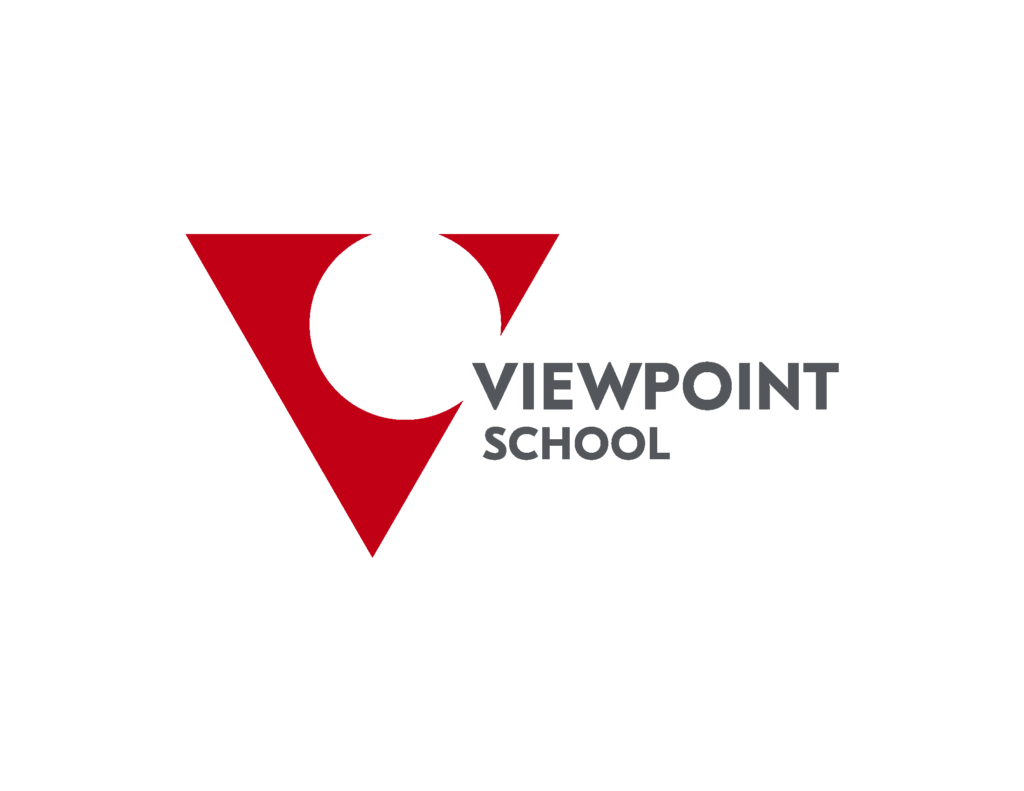 The following students volunteered to share their experiences as Viewpoint graduates and current college students. The group of alumni are now attending UCLA, Tulane University, and Northwestern University.
Viewpoint School is an Independent Coeducational School From Kindergarten Through Twelfth Grade Calabasas, California. Official Website: https://www.viewpoint.org/ | Social Media: Facebook | Twitter | Instagram | YouTube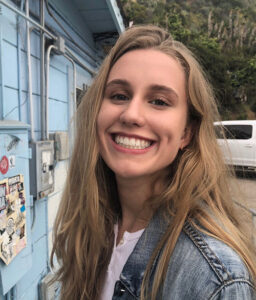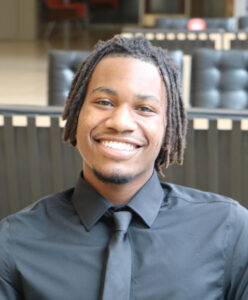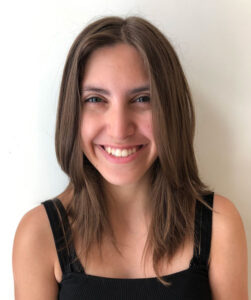 Catherine Jones '19
Hometown: Pacific Palisades, CA
College: UCLA
Year in College: Class of 2023
Major: History Major, Classics and Art History Minor
Catherine's Places at UCLA: Sorority (Alpha Delta Pi), Artreach UCLA a club in which we teach art classes to kids with chronic illnesses, Bruin Literature Club, Bruin Visual Arts Club, Archaeology Mentorship Program, UCLA Cluster Program.
Catherine's Places at Viewpoint: Tennis, Beach Volleyball, Viewpoint Philosophy Club, National Charity League, Camp Counselor, Hollygrove Volunteer, Skirball Center Volunteer
Reach out to Catherine on Instagram: @cattjoness
Natalie Friedman '19
Your Hometown: Los Angeles, California
Your College: Northwestern University
Year in College: Class of 2023 (current sophomore)
Major: Theatre major, Psychology minor
Natalie's Places at NU: Cherubs (Northwestern summer theatre program), my orientation group, my dorm building, Applause for a Cause (NU's feature-length film club), Northwestern Hillel AND Chabad, WAVE Productions, Performing in Northwestern shows, Acting class, my sorority, Radius Theatre
Natalie's Places at Viewpoint: Vocalpoint (singing club), theatre and dance shows, JV tennis team, dance classes. Outside of school, I took weekly acting, singing, piano, and guitar lessons, community service, LASA (the Latin American Student Association) and the Honor Committee.
Reach out to Natalie on Instagram: @nataliefriedmann 
College Conversation Breakdown
Hashtag Directory: #highschool #background #dreamjob #collegesearch #collegeselection #collegereadiness #summerprogram #transition #roommates #makingfriends #getinvolved #impostersyndrome #uncomfortableexperience #mentors #people #places #advice #studentorgs  #academics #greeklife
00:00 Everyone is introduced. Harlan and Donovan talk about Tulane and New Orleans and party culture.

2:37 Harlan asks Catherine how she thinks she got into UCLA. She says she thinks they value students who are well rounded.  She wasn't dead set on the school and was surprised by her final choice as she had originally applied to a lot of smaller schools on the east coast. She has two older siblings that went to USC. She figured out she wanted to stay in CA. The turning point for her was going to the admitted students day.  #collegesearch #collegeselection

6:58 Natalie and Catherine talk about how they knew each other a little bit while at Viewpoint and they both played tennis. #highschool #background

10:20  Natalie describes her high school self. She says she was definitely an over achiever and always focused academically. She was also very into theatre and performed as often as she could. #highschool #background 
13:40 Harlan asks Natalie who her mentors were at Viewpoint especially in the arts. She names the heads of the theatre department. She got to direct and star in a full-length show. She mentions many other opportunities to participate. #highschool  #people #places #mentors
16:40 Donovan describes himself at Viewpoint. He reflects on how much he has changed since leaving Viewpoint and progressing in his college career. He remembers the change of coming from a predominantly Black and Hispanic school before coming to Viewpoint. He was able to find connections on the football team. He credits football for shaping him in his high school years. His senior year he became very interested in film. He says he used to be way more of a type-A personality back in high school. He was very focused on academics. #highschool #background

22:23 Donovan describes how he ended up in his field of study at Tulane. He started out wanting to study something in the music industry field. During your first 2 years at Tulane, you can take classes from any part of the school. He ended up being more interested in digital media and production.  #collegesearch #collegeselection

23:57 Donovan talks about how he settled on Tulane as his choice to go to college. He was interested in USC and UCLA and a few other schools at first. He got nominated by the Posse Foundation. So he ended up getting the scholarship and he got early decision acceptance to Tulane.  #collegesearch #collegeselection

27:03 Harlan asks Catherine who supported her at Viewpoint. She mentions Dr. Steiger who was her AP US History teacher. She talked with him a lot after school about history, school, and college. She tells a story about how they had a disagreement but met up to talk about it and debate, and they formed a friendly relationship to discuss things. She mentions how she still remembers points from his class that she is able to draw on in college classes now. #mentors #people

31:51 Natalie talks about the college application process. She was looking specifically for theatre programs so she had to prepare monologues and organize auditions. She sought the help of a college counselor who specialized in that. She decided she wanted strong academics in addition to the theatre piece, rather than a strict conservatory program. Natalie describes the difference between a BA and BFA theatre program. The main difference is the BA programs allow for more of a balance between theatre and academics. You can study other subjects and learn and experience things outside of just theatre. She applied for an early decision to Northwestern.  #collegesearch #collegeselection

38:37 Harlan asks Natalie about auditioning for Northwestern. She submitted some prepared material that she recorded. Harlan asks if the environment is very competitive or if people work together. She said she was worried about things being cutthroat at first but it is the complete opposite. It's competitive because the level of talent is so high, but everyone wants to make art together. #collegesearch #collegeselection

41:54 Catherine talks about the first-year transition, being close to home but still feeling a little homesick. She was the only one from her graduating class who went to UCLA. There was a 2 week adjustment period where things felt really different. She got very lucky that her random roommate worked out and they got along. She also joined a sorority which was helpful to have a place to go and have something to do. #roommates #makingfriends #transition
45:20 Catherine says she was a pretty shy person, she was nervous during those first few days. Her dorm had several dorm events and those were helpful because everyone is new and people want to make friends.  #makingfriends
47:43 Natalie talks about making friends during the first-year transition. She knew someone who was also attending Northwestern, but they decided not to live with each other which ended up being a good thing because they were able to make separate friend groups and then meet each other's friends. She also mentions a cohort she was placed with during those first few weeks which helped make the adjustment to life on campus. She said she didn't get homesick because she had been away from home for chunks of time before during summer camps. #transition  #makingfriends
51:08 Harlan asks Donovan about transitioning to life at Tulane and if he already knew anyone there. He talks about the Posse program and how you bond with a tight group of other students. He ended up rooming with a friend he met in the program and they're still roommates today. He talks about how making friends in college is a great way to practice networking for when you graduate and go out into the job market. #transition #collegereadiness

55:10 Natalie talks about how Viewpoint prepared her for college. She says the best part of the Viewpoint experience is the teachers. She says Viewpoint gave her a rigorous academic experience. She was able to practice planning out her day to stick to a schedule to get her work done. This was a good habit to have going into college.  #mentors #people #collegereadiness
57:35 Harlan asks Catherine about how Viewpoint prepared her for college. She felt like she was better equipped to approach her professors and TAs in college because she was so used to going to her teachers to talk at Viewpoint. Socially, she says she was very shy during her freshman year at Viewpoint, and she grew a lot. #highschool #collegereadiness

58:48 Harlan asks Catherine where she applied and got into. She says at first she was looking at smaller northeastern schools. She did like them a lot and applied to a few, but finally, she ended up gravitating toward colleges closer to home in southern California. Her siblings had gone to USC, and Scripps felt a lot like Viewpoint, which was comfortable. But she wanted to try something new. She was attracted to a unique program of classical studies at UCLA so she decided to go there. She reflects on the application process and being so focused on what felt like a huge decision, but looking back it seems to mean so little, especially the rejections from other schools. #collegesearch #collegeselection

1:02:50 Donovan reflects on how Viewpoint prepared him for college. He feels Viewpoint did a great job preparing him for the academic pressure that comes with college. #collegereadiness
1:04:29 Harlan asks Donovan about how he got nominated for the Posse Foundation. He was nominated by one of his middle school advisors initially and then nominated again by a college counselor at Viewpoint who had gone to Tulane.  Donovan lists all the benefits that come with being involved with Posse. He says it was a big commitment. He interviewed and then applied for an early decision to Tulane. Then he had to go to weekly meetups with other Posse members. Then once on campus, you have a group of counselors and resources to support you. You also have a Posse mentor. There are some other activities like Posse retreat and more. He felt like he was able to show more of his personality during that interview process. #people #places  #mentors

1:06:37 Donovan reflects on how Viewpoint helped him to practice expressing himself. He says he was able to do that in English classes especially with creative writing. He also points out that being on the football team helped him get comfortable with the struggle of losses and competition.  #getinvolved  #highschool

1:09:35 Harlan asks Natalie if she has struggled academically in college. She says she hasn't gotten any bad grades yet. She says a big difference academically in college vs high school is that there are far fewer assignments and so that makes them worth more of your grade in college. #academics

1:11:50 Catherine says she also has been doing alright with grades as well. She mentions one difficult STEM class her friend was taking, where everyone does poorly on a test and they curve the grade at the end. Her friend brought up the point, how many hours would you have had to study to get a better grade? And then weighed that number of hours against what other experiences you could be having at college.
#academics  

1:13:55 Natalie talks about the sorority she's involved with and how she joined. She said she had a great experience during rush week. She was able to meet a lot of new people. She went in with very few expectations and figured if she found a group she liked, then great, if not, no problem. #greeklife

1:15:23 Catherine says she doesn't know anyone who's had a great rush experience so Natalie is a rare case. She says it was a bit of an exhausting process. It feels like a judgment of your character when a sorority doesn't call you back, but in reality, it's just based on a quick 5-minute conversation.  #greeklife

1:17:54 Harlan asks the panel if there's something Viewpoint could work to improve. Natalie brings up the point that in college, a lot of clubs can be selective and there's an application and interview process just to be involved in an extracurricular. At Viewpoint, you can do whatever you want and explore whichever activities take your interest, which she thinks is great, but it was a bit unexpected that things like that change in college. She has found some clubs like Hillel, which are open to join. She actually remembered Harlan's tip when he came to speak at Viewpoint which was to look for where free food is offered to find friends. #makingfriends #getinvolved #people #places #studentorgs
1:21:43 Harlan asks Catherine if clubs are open or if you have to apply. Catherine says at UCLA the process can be involved, needing to apply and interview. She found other clubs that were more open. #getinvolved #studentorgs

1:24:05 Natalie shares her most uncomfortable experience and how she got through it.
She had a bad experience with her first-year roommate. There was a lot of passive aggressiveness. If there was a problem, Natalie was usually ready to talk it over, but her roommate would try to brush things off. She also talks about concern for safety when walking alone at night, even though Evanston is a pretty safe area. It's still important to stay vigilant and watch out for yourself by talking to someone while you walk #uncomfortableexperience
1:28:32 During Catherine's first quarter, she fell and got a concussion. It happened right before a midterm which she then couldn't take. She felt awkward having to talk to her professors about the situation, being new. She also was uncomfortable being away from home and feeling unwell. Her roommate was very helpful in aiding her through communicating with her professors. They were all receptive and supportive. They were able to accommodate and let her make up her midterm. #uncomfortableexperience
1:31:53 Donovan talks about how he changed from being a people pleaser and how his interactions with classmates and his race. He tells a story about becoming friends with a guy who was part of a fraternity and he was considering potentially joining. But as the decision day came closer he started to feel like he was being recruited to be the "token black member." He knew that he wouldn't be true to himself and his personality if he went along with it, even though it would give him access to a whole social world.
Donovan goes on to talk about finding your way when you're in an environment where you're a minority. He talks about knowing when and how to switch on and off your filter through which you view the world and how people are interacting with you. He has been able to find spaces and groups of people where he feels comfortable being himself. #uncomfortableexperience

1:40:10 Natalie shares that she is part Latina. She says she never thought much about her cultural identity before coming to college, nor did she really consider herself a person of color because she is white passing. She tells a story about going to a singing lesson and she brought a song in Spanish which she was really excited about and wanted to prepare the song for an audition. The teacher told her she didn't "look Latina enough" to pull it off. It was a very uncomfortable moment and she was upset by it. She's been able to talk to other students who have similar experiences with race and said she has gotten more confident in her identity and not feeling like she has to prove it. #uncomfortableexperience

1:45:05 Harlan asks Natalie what she would tell her high school self. She says she would tell herself to keep following her passions and "you're worthy.
Catherine says she would say "you know who you are more than you think you do." She would also say that it's alright to say no and you don't have to have an excuse.
Donovan would tell himself to follow his passions and practice his writing. He would also tell himself to invest and learn more about the stock market. He talks about his interest in cryptocurrencies as well. #advice #highschool

---
ABOUT THE ONE OF YOUR PEOPLE PROJECT
New York Times bestselling author Harlan Cohen talks with current and recent students about life in college.  For more videos visit BeforeCollegeTV on YouTube.  For more information about Harlan Cohen visit him online at: www.HarlanCohen.com or follow him on social media: Facebook | Instagram | Twitter | Tik Tok | LinkedIn | Snapchat (helpmeharlan).
DISCLAIMER: All views expressed by panelists and participants are their own and are in no way endorsed, officially affiliated, or representative of the institution, Harlan Cohen, or BeforeCollegeTV.  All views expressed on panelists social media are not endorsed or affiliated with Harlan Cohen and BeforeCollegeTV.  Students views, opinions, and advice are their own. ALWAYS contact official representatives to verify and validate any information provided