ONE OF YOUR PEOPLE PROJECT | ROOSEVELT UNIVERSITY

Full Length College Conversation with Sene, Madison, Haven, Chandler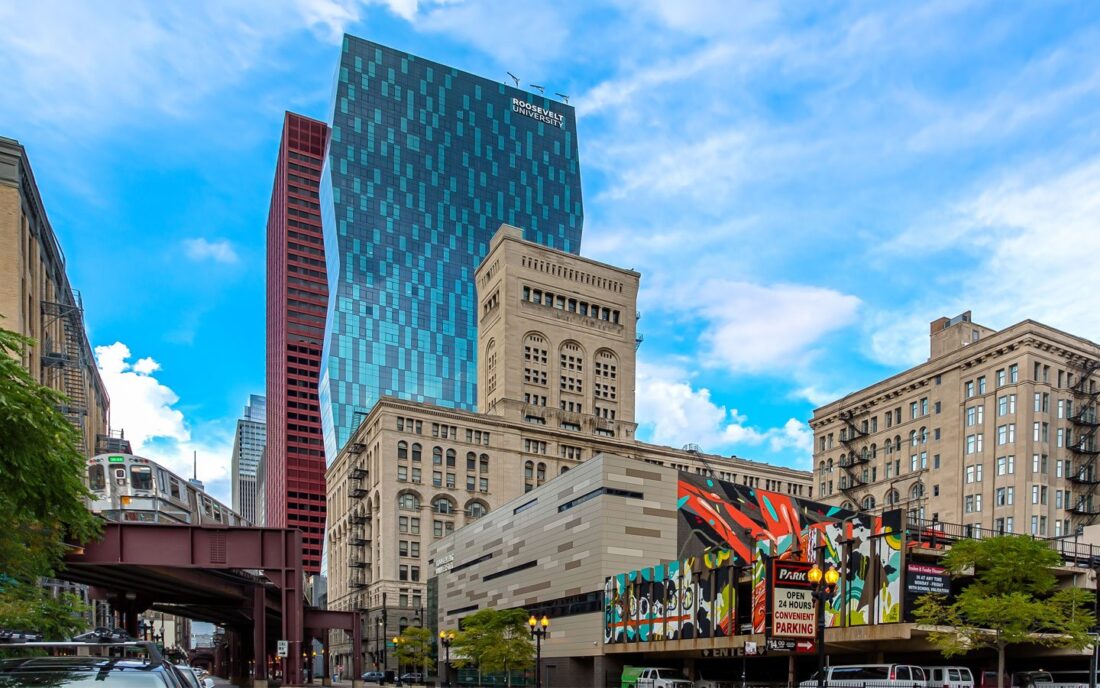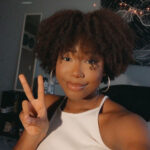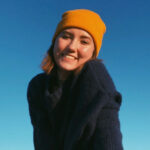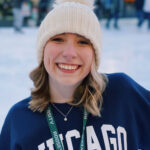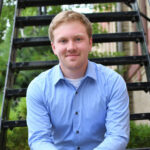 College Conversation Breakdown
Hashtag Directory:
 #WhoIs #highschool #homeschooled #background #dreamjob #collegesearch #collegeselection #payingforcollege #roommates #makingfriends #gettinghelp #mentalhealth #uncomfortableexperience #people #places  #mostjoyful #advice #studentorgs #socialjustice #acting #performer #spirituality #audition #conservatory #leadership #RA #citylife #safety #relationships #academics #permissiontocontact
3:23 Sene talks about her dream. She really wants to be on Broadway, specifically in Wicked, in the ensemble. Harlan comments on how specific that is and why she wants that. She likes being part of a team. #dreamjob #acting
7:20  Haven talks about her dream.  She really wants to be an opera singer in Germany specifically. She says it will be a challenge because crossing over is hard for American performers in opera. #dreamjob #music

9:14 Madison talks about her dream. She also wants to be on Broadway. Harlan asks if she's good at rejection, she's dealt with a lot of it having danced in ballet and in theater.
#dreamjob #acting
12:58 Chandler talks about his dream. Chandler wants to pursue his doctorate in music ed and work as a professor while he still performs in orchestras or anywhere else he can. Chandler mentions he recorded a song where he played all the multiple parts. He talks about a pit orchestra he would love to play in. #dreamjob #music

16:34 Chandler talks about his high school self. He never had a study hall or free period, he was always in the band room. If you had to find him he'd be in the band room since he was focused on music. But he had a great relationship with people and his teachers. #WhoIs #Background #HighSchool

18:49 Haven talks about her high school self. she was homeschooled her entire life. Then she went to community college in what would have been her jr and sr year. It gave her freedom to explore her interests. She was in a lot of choirs. She went on tours to sweden etc. She got a degree when she was 18. She had a few close friends but was very serious in high school. She was very focused on exams and applying to college.
#WhoIs #Background #HighSchool #Homeschooled
22:34 Madison talks about her high school self. She moved during freshman year so she was in a new school for sophomore year. She was very quiet for 2 years. But she started doing theater. But in senior year she decided she wanted to pursue theater so she joined choir, got involved in all of the theater performances. Now she's an RA in college. She says it's a weird dynamic sometimes being an RA.
#WhoIs #Background #HighSchool #places #getinvolved #RA
25:20 Harlan asks if Chandler is also an RA like Madison and he says no. He reveals he was rejected but he ultimately got an orientation leader position so it worked out. #rejection #getinvolved #leadership 
28:10 Sene talks about her high school self. She's from Texas. 30 minutes from Austin. She calls herself an unpopular theater nerd. She also took sign language. She would do school and theater and that was it. She auditioned for pre-professional programs but didn't get in at first, but then senior year she got into some of them. Her schedule was crammed with school and rehearsal. Harlan asks about being rejected from the pre professional programs. She took it pretty hard. But she turned it around and focused on her singing, dancing and acting to improve herself and get into programs the next year. She talks about being christian and her spirituality helping her through difficult moments
#WhoIs #Background #HighSchool #performer #spirituality
34:17 Madison talks about how she chose Roosevelt. Madison says she flew by the seat of her pants when it came to applying to college. She didn't have pre professional programs like Sene had. Roosevelt was recommended to her by a friend who knew they had a dance focused program in musical theatre. She had to sign up for the audition. She came to Chicago with her mom, did the dance audition, sang, and had a great time. The students helping were so nice and helpful. She got a good vibe from the program. She was nervous because she heard other people singing she thought were better. She got the acceptance letter and freaked out. She talks about other places she was considering. She auditioned at 9 schools, got rejected from 6. The decision came down to finances and the program. #collegesearch #collegeselection #audition

41:19 Sene talks about why she chose Roosevelt. She started prepping in freshman year of high school. She had her college list 33 colleges long. It kept growing and changing. She went to a great HS too. She recorded her prescreens and was training in a  conservatory program. She got invited to do a private audition event for "unifieds'' 25 schools watch you. She did 17 auditions with strep throat. She got a few prescreen passes and acceptances. She went to Chicago for the next round of auditions. She met a friend who was talking about Roosevelt. She signed up to audition for them. She sat in on the info session. 5 acceptances 2 waitlist spots. She got into Texas State acting, Roosevelt as musical theatre, Lynn University, James Madison, (long pause). Roosevelt won because of money, and their social justice focus which she values. 
Harlan asks if everyone's fine with people reaching out. She says she has trouble asking for help. She's a first gen student. She learned to stop letting small barriers stop her like an application fee, an essay etc.  #collegesearch #collegeselection #audition

50:16 SHaven talks about why she chose Roosevelt. She started working to earn money her freshman year to pay for audition fees etc. She auditioned for 8 schools. She got into 7 of the 8 schools. Roosevelt wasn't at the top of her radar at first. But talking to the faculty really changed her mind. Her voice teacher Judith reached out to her and went out of her way to make sure she felt welcomed and find more scholarships. She talks about transitioning from a small town to the big city of Chicago. She's excited to be in the city. Coming from a small town it's great to see the diversity and culture in city life. Her freshman year was really rough. She felt at first she was ready for school since she went to community college before. The biggest part was the classes. Huge class load. She has problems being a perfectionist, she never had a B. But she got over that initial shock and learned to manage those expectations.  #collegesearch #collegeselection #audition

57:41 Chandler talks about why he chose Roosevelt. He got really into saxophone senior year of HS. So unlike the rest of everyone else he wasn't as prepared. He auditioned at Roosevelt and DePaul as well as U of I. He ghosted the audition because he couldn't get down transportation wise. There's a tangent about the ghosting that kinda goes on and could be cut for time.  10:05:41 he digs more directly into why Roosevelt.  A lot depended on finances and audition processes. Cut out where Chandler mentions DePaul professor by name.  When he met the professor at Roosevelt he felt like they cared about making him a better musician rather than a carbon copy of him. He was able to get the financial offer from DePaul and get it matched at Roosevelt.  #collegesearch #collegeselection #audition #payingforcollege #financialaid
1:05:30 Harlan asks "Are a lot of people at Roosevelt in line with their passion?" Sene says since it's a conservatory program, lots of people are very focused on what they're after. Harlan asks if anyone changes, transfers, drops. Sene says she was originally majoring in musical theater but was able to re audition and change her focus. #collegesearch #collegeselection #conservatory

1:07:13 Harlan asks Madison what it's like being an RA and how that can help cut costs for living on campus. Your room and food are covered when you're an RA. It really alleviated a lot of financial stress for her. #leadership #RA #payingforcollege

1:10:35 Sene talks about her "Places" Sene talks about the Black Student Union. She found a lot of friends and connections through that group. A big reason she chose Roosevelt was the way they seemed to embrace university when she first visited and saw an advertisement for black homecoming. People were very welcoming and added her to a group chat, invited her over for dinner, offered help if she needed something. #people #places #getinvolved

1:13:58 Haven talks about her freshman year when she had a small group of friends. She found a lot of community this year on the RA team. #people #places #RA
1:14:59 Chandler talks about finding friends. Chandler says last year it was just like HS where he found faculty that he got along with and made friends with them. The orientation leader team is also another community of people he gets along with. He's also involved with student government serving as VP with Lilly from the other Roosevelt panel. #people #places #getinvolved

1:17:04 Sene says she never thought she'd carry over her spirituality to college but when she arrived she asked if anyone else went to church and now she has a group that she goes with #spirituality #places

1:18:20 Madison talks about "Places" She didn't branch out as much in freshman year. She just focused on conservatory. But the RA team has been a great community. She also has made a point to attend more Res programs and branch out and meet students in other majors. She has hosted some socially distant events for her residents so people can chat. #places #RA #getinvolved

1:20:04 Panelists talk about life in the city. Haven says she's kind of a grandma, she is very quiet with a book and tea. Madison tells a story of getting dropped off by her parents and getting invited to a comedy show by other classmates. She talks about going to see live performances in the city at the Goodman and Chicago Shakespeare theater. Sene says she was with Madison that night and the cool thing is you get a train pass as a student and there is the opportunity to get free tickets to shows.
#citylife #people #places 
1:25:57 Chandler talks about weekends. His saturday nights were most often spent in the practice room preparing for an exam. His big nights were Thursdays going uptown to see a comedy show. Everyone talks about food places they like to go late at night.
#citylife #places
1:28:30 Madison talks about staying safe in the city. You have to be smart about it, don't be on the train alone at night, have a buddy.  #citylife #safety
Harlan reassures people can reach out #permissiontocontact

1:33:30 Chandler talks about his most uncomfortable experience. He mentions he broke up with a girlfriend in freshman year. He seems shy about it, and Harlan shares his break up story. He asks Chandler how he got over it by hanging out with friends and diving into work. #relationships #people #places
1:36:23 Haven talks about her most uncomfortable experience. She tells a story of a time when she called his teacher dad in front of the class. She got a bad grade on her first music theory exam. As soon as the test started she started crying. She got a D on it. She was sad for a few days, then she decided to go to her professor and was honest about her struggling. She went to her professors a lot during freshman year and they helped a lot. Professors want to help. Go to office hours.  #uncomfortableexperience #academics #gettinghelp

1:40:47 Sene talks about her most uncomfortable experience.  She is uncomfortable showing emotion in front of people if it isn't happiness. She lived in a suite with 7 other girls. Also month to month finance wise. No alone time. She had a day where everything built up and then she broke down crying on her roommate's bed. One of her roommates sat next to her, put her head on her shoulder and it meant a lot. #uncomfortableexperience #mentalhealth #people
1:43:30  Madison talks about her most uncomfortable experience. During the first week of school they started work on a freshman showcase. An intimidating instructor who has a big record came to teach.  Someone asked a question during instruction and Madison answered it which is a taboo in the dance field. The instructor turned to her and said "I am the teacher" She wanted to melt with shame.  #uncomfortableexperience

1:46:17  Sene talks about her most joyful experience. The day that she got selected to be an RA was the best experience. Broke down in happy tears. Which meant she got to be a sophomore in college without doubt. #mostjoyful

1:47:50 Maddie talks about her most joyful experience. She seconds Sene's moment since it happened to them both. She also really enjoys being able to put in the work she's doing in her acting class. #mostjoyful

1:49:14 Chandler's most joyful experience was his first in person meeting with his duet partner, even though they were socially distanced, it was great to play music in real time with someone. #mostjoyful
1:50:00 Haven talks about her most joyful experience. She talks about "jury" which is like a showcase. She talks about the pride she felt during her Freshman jury presentation and felt like her hard work paid off. #mostjoyful
1:52:00 Chandler HS advice - He says start taking piano lessons
Madison says stop worrying about life and just live it
Sene would say "you get through it" there is another side to this
Haven would say don't sweat the small stuff, overall progress is more important than one grade in one class on one test. #advice #highschool
---
ABOUT THE ONE OF YOUR PEOPLE PROJECT
New York Times bestselling author Harlan Cohen talks with current and recent students about life in college.  For more videos visit BeforeCollegeTV on YouTube.  For more information about Harlan Cohen visit him online at: www.HarlanCohen.com or follow him on social media: Facebook | Instagram | Twitter | Tik Tok | LinkedIn | Snapchat (helpmeharlan).
DISCLAIMER: All views expressed by panelists and participants are their own and are in no way endorsed, officially affiliated, or representative of the institution, Harlan Cohen, or BeforeCollegeTV.  All views expressed on panelists social media are not endorsed or affiliated with Harlan Cohen and BeforeCollegeTV.  Students views, opinions, and advice are their own. ALWAYS contact official representatives to verify and validate any information provided