ONE OF YOUR PEOPLE PROJECT | MIDLANDS GEAR UP
Full Length College Conversation with Emmanuel, Iniya, Sheresa, and Darius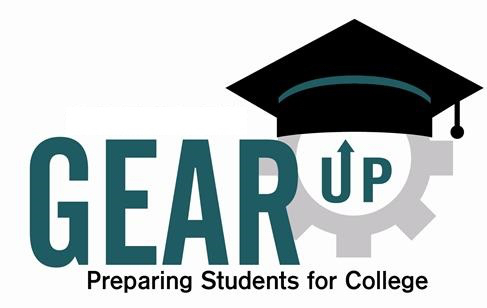 How do you go from high school to college?  What challenges will you face? These GEAR UP students generously volunteered to share their journeys, insights, and wisdom.  If you have questions, reach out.  They are just some of the people in your corner.
 Full College Conversation
College Conversation Breakdown
Hashtag Directory: #highschool #background #dreamjob #collegesearch #collegeselection #collegereadiness #communitycollege #commuterstudent #transition #payingforcollege #makingfriends #getinvolved #diversity #uncomfortableexperience #mentalhealth #mentors #people #places #advice #studentorgs  #academics #athletics #GEARUP
00:00 Intro
00:57 Iniya describes her high school self. #highschool #background

3:20 Emmanuel describes himself in high school. #highschool #background
5:40 Shereesa describes her high school self. #highschool #background

9:44 Darius describes his high school self. #highschool #background

11:30 Sheresa describes her journey to Piedmont Tech. She was rejected from her top school, Howard. She went through the pros and cons between her 2 final choices.  #collegesearch #collegeselection

14:51 Sheresa talks about being first gen and how she afforded school.  Sheresa talks about what she plans on doing after community college and getting her associate's degree. #communitycollege #payingforcollege
19:40 Harlan asks Iniya about her journey to college and who helped her along the way.
She didn't want to go to school at first. #collegeselection #collegereadiness
25:12 Emmanuel explains how he decided to go to Piedmont Tech. Emmanuel talks about how he originally wanted to go to another university and hoped he would get scouted for soccer. COVID interrupted his senior year and sports. He isn't sure if he'll transfer to another school after Piedmont or not. He isn't able to play soccer at Piedmont, so it would be nice to have that experience at another school after transferring. #collegeselection #collegereadiness  #athletics #places
32:55 Darius talks about his path to college. NYU was his dream school but he got rejected. He applied to some in state colleges too. He didn't want to go to USC, since he wanted some distance from home. GEAR UP gave him the opportunity to tour campuses. He became familiar with the College of Charleston that way. He was offered a small scholarship from them as well. #collegesearch #collegeselection
36:41 Darius talks about the application process and how he navigated it. He was able to get application fees waived through GEAR UP. He gives credit to Courtney Moody, his GEAR UP coordinator. He didn't apply to that many schools. He felt the essay writing was the most stressful portion for him. #collegereadiness
40:16 Darius explains how he is able to pay for college. He was able to get some scholarships, the pell grant, and he also took out some loans. He also got a free computer from one of the scholarships. His mom took out a loan to help him pay for room and board. Next year he will be an RA so his room will be discounted. He's excited to be an RA. He explains how he became an RA. #payingforcollege #getinvolved

44:34 Emmanuel explains his work/life balance. He was working at a plant job and was worried about getting enough hours there. But his lead at the plant told him to invest in himself and go to college because the career path would pay more in the long run. He explains the difficulty of having work and being so tired and having to get up really early for school. He talks about how his lead at the plant regrets dropping out and how he pushed him to finish school. He still works now, just a little less. He went back to his old job at McDonalds. Working at McDonalds offers him more flexibility. #payingforcollege  #academics  #stress
49:00 Harlan asks Sheresa about connecting on campus as a commuter student and how she manages her time. She says last semester was challenging. She worked at Publix. She didn't have a set schedule. Balancing her schedule with the heavy workload of her science classes was difficult. This semester she has changed her schedule to better balance work and school with less stress. #communitycollege #commuterstudent #academics
52:30 Harlan asks Sheresa about making friends at community college. She says she was shy at first but has put herself out there more this year. She would email other students for help with class work. She also connected with a counselor. People she connected with were really nice and helpful.   #makingfriends

54:40 Harlan asks Iniya if she reaches out to anyone for help. She says she is more shy.
55:38 Harlan asks Iniya to explain what TRIO is. She says she hasn't really made many friends on campus. She talks to people in class but doesn't participate in any activities. She says this semester has been very busy with school work, and she gets tutoring help. She might branch out more next semester. #people #places

58:20 Emmanuel talks about being on campus. He hasn't made too many close friends but he talks to people. He talks about how one of his teachers goes the extra mile to help him. #people #places

59:35 Sheresa talks about what she prefers between online and in person classes. She thinks online can be great if you are self motivated. She originally wanted in person classes but online worked better for her schedule.

1:00:58 Harlan asks Darius about leaving home to go live on campus. He says he and his mom are close but it was good to get some space too. He was a little homesick the first semester. #transition
1:02:48 Harlan asks Darius what his places on campus are. He had intentions of joining a communications club. He talks about joining the Black Student Union. He also mentions the spectral program which was over the summer which allowed him to connect with the counselors and get a class credit. It helped him connect with some students before getting on campus. Darius explains finding community on campus as a minority at a PWI. He says it was a bit of a culture shock. He says don't be afraid to reach out to the different clubs. There are people of color out there. Put yourself out there and people are nice. He originally wasn't set on going to the BSU but a friend recommended it to him. Harlan asks how accessible the BSU and over organizations are. He heard about a cookout the BSU was hosting and that was the first event he went to. He says his favorite part of going to the College of Charleston is the city. #collegeselection #diversity #people #places
1:10:06 Harlan asks Iniya about her most challenging experience and how she got through it. She had a death in the family a week before she was about to start college. She started feeling like she didn't want to continue with school. She got help and started seeing a therapist. She recommends people seek help if they need it and try to find a therapist that you relate to. She knew she had to tackle the problem and make the decision to go to therapy. She says it has really helped her a lot and has helped her to get where she is now.#uncomfortableexperience #mentalhealth
1:13:28 Emmanuel shares his most uncomfortable experience. He says not having direction in his career goals has been a source of uncomfortability. But he says his cousin has been a good role model and he looks up to him. His cousin graduated from Piedmont as well and did the same program. #uncomfortableexperience #people
1:15:24 Sheresa shares her most uncomfortable experience. But first she commends Iniya for seeking help and going to therapy since a lot of young people often don't. She talks about getting some backlash for going to a community college and not opting for a bigger 4 year school. She knew it was the best option for her.  #uncomfortableexperience #communitycollege
1:18:16 Darius shares his most uncomfortable experience. He actually has two. In senior year of high school he felt things were going so well until COVID. He had a job, working at Panera. Then he got laid off. It was his first job, he loved all his co-workers, he felt good there and then it was gone. In addition, he was also working on his senior play but that got interrupted as well and they weren't able to perform it. The struggle to adjust to school work at college during that first semester was difficult as well. #uncomfortableexperience #transition

1:22:30 Harlan asks Emmanuel what he would tell himself in high school. He regrets not taking more engineering classes through all four years of high school. He also would encourage himself to keep his grades up. #advice 
1:24:12 Iniya gives advice to her HS self. She would tell herself to try to open up and make more connections. She says being shy kept her from making some connections. #advice 
1:24:36 Darius would tell himself to get rid of the procrastination habit. He reached out to his advisor and now he has a planner so that helped him get better. #advice

1:25:39 Sheresa shares advice she would share with her high school self. #advice 1:26:00 Harlan asks if anyone has thoughts to share about how their GEAR UP advisors helped them. Emmanuel talks about Ms. Able and how she helped push him to do his work and inspired him. Sheresa chimes in and talks about how helpful Ms. Able was and how they are still in touch. Iniya wants to thank Ms Cooper for all of the GEAR UP trips that were helpful. Darius shouts out Ms Moody. He says she was tough at first but he eventually realized she was such a great help.
#GEARUP #mentors
---
ABOUT THE ONE OF YOUR PEOPLE PROJECT
New York Times bestselling author Harlan Cohen talks with current and recent students about life in college.  For more videos visit BeforeCollegeTV on YouTube.  For more information about Harlan Cohen visit him online at: www.HarlanCohen.com or follow him on social media: Facebook | Instagram | Twitter | Tik Tok | LinkedIn | Snapchat (helpmeharlan).
DISCLAIMER: All views expressed by panelists and participants are their own and are in no way endorsed, officially affiliated, or representative of the institution, Harlan Cohen, or BeforeCollegeTV.  All views expressed on panelists social media are not endorsed or affiliated with Harlan Cohen and BeforeCollegeTV.  Students views, opinions, and advice are their own. ALWAYS contact official representatives to verify and validate any information provided