ONE OF YOUR PEOPLE PROJECT | MIDLANDS GEAR UP
Full Length College Conversation with Amaria, Jackson, Jada, Monserrat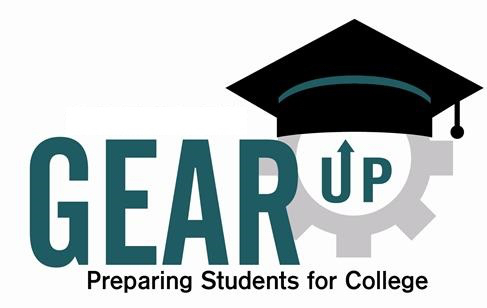 How do you go from high school to college?  What challenges will you face? These GEAR UP students generously volunteered to share their journeys, insights, and wisdom.  If you have questions, reach out.  They are just some of the people in your corner.
FULL COLLEGE CONVERSATION
College Conversation Breakdown
Hashtag Directory: #highschool #background #dreamjob #firstgen #collegesearch #collegeselection #transition #payingforcollege #uncomfortableexperience #mostjoyful #mentalhealth #mentors #people #places #advice #studentorgs #campusjob  #academics #GEARUP00:00 Intro
2:00 Harlan asks Amaria to describe her HS self. She was quiet at first but she got more involved later in high school. She was eventually senior class president. She was a good student and got good grades and took AP classes. #highschool #background
5:28 Harlan asks Monserrat to describe her HS self.  She says she was pretty shy in her first 2 years and she became more involved in junior year and joined more clubs. #highschool #background

9:13 Harlan asks Jackson to describe his HS self. He wouldn't say he was popular but everyone knew who he was. He was outspoken and had a lot of close friends. He was nicknamed the staple because he connected a lot of friend groups. He studied abroad in Germany during junior year of high school. He learned German. He goes into the process of how he got the opportunity. Jackson shares some things he remembers about his time in Germany. #highschool #background
14:19 Harlan asks Jada to describe her HS self. She says she was very involved. She was in student council all the way through senior year. She was also in a program called school for the arts. It was a school within the school where she was able to concentrate on media and theatre. She was always volunteering as well. #highschool #background
17:30 Harlan asks Jada about her journey to college. She says she's also first gen. She never thought she had any other option other than college. It was always in the plan. She wasn't worried about grades. She was a little worried about the cost but figured she would take out loans. She worried a little about the application process for the nursing major. #collegesearch #collegeselection

20:20 Harlan asks Jada about paying for school. Her GEAR UP advisor helped a lot especially with her first round with FAFSA. She knew she'd stay in state. Before financial aid it costs her about 13,000 per semester. She goes into the amount of money she got in financial aid. Harlan gives some tips about managing loan debt.  #payingforcollege #GEARUP
25:24 Harlan asks Amaria if Clemson was always her plan. She was battling between Clemson and USC. She decided she wanted to get some space and be independent away from home. She says GEAR UP helped her a lot when it came to applying to college. She got waivers for all of her application fees. Her advisor was very helpful. She talks about paying for school. She didn't get anything from financial aid. She had it in her mind that she needed to get scholarships. She applied to a lot but only got a couple.  She talks about how things really add up to the cost like school supplies and moving in to live on campus.
#GEARUP

30:56 Harlan asks Jackson how he decided to go to college. He realized he wanted to study Psychology. He figured USC was a good fit because it's close to home and the in state tuition was better for him. #collegesearch #collegeselection

32:55 Harlan asks Jackson what the application process was like. He says financial aid was the most intimidating part. There's a lot of information and things to keep track of. He said applying to school was fairly straightforward. USC costs around 13,000, he gets 11,000 from financial aid. He got good SAT scores. He also got the Pell grant, and some contribution from the school and work study. So his family had to contribute about 2000. He works in the mailroom which he says is pretty interesting and he gets to meet all kinds of people delivering packages. #campusjob #payingforcollege 
37:45 Monserrat says she was part of a program called AVID which really helped her on her way to college through high school. She's first generation so some things like applying for financial aid were difficult because her parents didn't have a social security number. She was able to get grants. Her EFC is about 2000. She says her dream is to travel and wants to work at a resort/hotel as a hotel owner or manager. #payingforcollege #firstgen
41:50 Harlan asks Amaria her dream. Her dream is to help people. She wants to be a physical therapist. She especially wants to aid black women. Her parents are nurses and she decided she didn't want to do that. Jada jumps in and talks about studying to be a nurse as well. #dreamjob 
46:37 Jackson says he wants to travel and learn about different cultures and be a psychiatrist. He reflects on mental health and how it's a tough time for high schoolers. He talks about how he manages his own emotions and what helps him through tough times. #dreamjob 
48:30 Harlan asks Jada about her first year adjusting to life at school as a first gen student. She talks about how difficult college during COVID is. Harlan asks Jada her most uncomfortable experience and how she got through it. She says finding her way wasn't too difficult because she knew people nearby. She says living in close quarters with her roommate and not being able to really go anywhere else was tough. #transition #uncomfortableexperience 
50:06 Harlan asks Amaria about her most uncomfortable experience and how she got through it. She says it was a little difficult to make friends at first. She felt a bit unmotivated with school and had to retake some classes. She went through some depression and saw a therapist. Talking to someone and identifying what was wrong really helped. She started going to a tutor for help.  She realized she had to find those same things she was involved with in high school and to do things she loves to do. She talks about how she was able to ask for help and get through her tough time. Her sister was a great support. Amaria also wanted to do well for her family. She realized she wasn't on her own and could ask for help. She called her mom, talked about how she was feeling and then went to the ER. She stayed at the hospital for a few days, then got set up with therapy at clemson. #uncomfortableexperience  #mentalhealth
54:39 Harlan asks Amaria how she was able to find community coming to Clemson, a majority white college, from Richland SD 2 which is a majority black school district. She got introduced to "connections" at Clemson which is like a living and learning community. She also recommends that students go out to events that your school hosts. Jada and Jackson add to Amaria's suggestions and mention organizations where they've found friends. #people #places #studentorgs
1:00:58 Harlan asks Monserrat how she found her way transitioning to college life.  She says staying motivated was really challenging. She says she had a few friends from high school. Her roommates have been a good help, especially with finding other friends. Harlan asks her about the honors program and how she got involved. She says Ms. Moody from her GEAR UP program was a great support and she has checked up on her periodically to make sure things are going alright.   She mentions her friends motivated her to go to college. At first college wasn't really in her plans. Being first gen, there wasn't a role model in the family to look at and it wasn't really in the conversation. She also wanted to be a role model for her sisters. #GEARUP #firstgen #transition
1:08:55 Harlan asks Monserrat how she gets through the lonely tough times and continues to stay in college. She says she talks to other people, like her cousin who is also in college. They share their feelings and talk about it and that helps a lot. Everyone talks about how it takes a little while to get adjusted to life in college. #mentalhealth

1:12:45 Amaria shares what to do about bad grades. She talks about how she never experienced getting Cs and Ds before. She encourages students to try not to stress too much and not to let a bad test grade discourage them into quitting. She brings up the difficult science classes that come with a major like Nursing such as organic chemistry. #academics
1:15:06 Jada talks about getting through difficult and challenging classes. If you don't need a particular class that is keeping you down, think about dropping it. You can also retake a class and try it again. 
1:17:06 Jackson talks about how to stay motivated in times like this. He talks about doing things that are fun and mean something to you, go outside, live life, do things that make you happy. Harlan also adds that it's good to have people that you want to be like, and can look up to. #mentalhealth

1:19:20 Amaria offers some thoughts on that same subject. She says this is just a small moment in your life. Things might seem overwhelming and the difficult things have just started. Don't discourage yourself. Remind yourself that you can get through it. #mentalhealth

1:21:30  Harlan asks Monserrat for advice for students. She says to find something you are passionate about.

1:22:20 Harlan asks Jada if she has thoughts to add. Jada says you have to believe that you can get through the tough times. Also, you have to acknowledge when something bad happens and not try to shut it out of your mind. That way you can actually deal with the problem. #mentalhealth
1:24:44 Harlan asks Montserrat what she feels proud of this year. She says she made the president's list.  Amaria shares what she's proud of this year. She says it's her comeback from the rough time she had before. Jackson is happy to say he was accepted to a program in Japan to study there for a semester. Jada says she's proud that she was able to land a job as an undergraduate research assistant. She will be paid to do work related to her career. #mostjoyful
1:29:16 Jackson shares advice he would give his freshman in high school self. He says it's possible to be successful and happy. Jada would tell herself to do what makes herself happy in the moment, but don't be so fixated on. Amaria would tell herself to not lose hope, keep going, dark times don't last forever. #advice

1:30:25 Harlan asks if the panelists have anything to share about their experience with GEAR UP. Amaria says GEAR UP helped her with everything. She didn't have to pay any application fees. She got a lot of connections. It helped with her books in college. It tackled all the things to do with college. She got to talk with freshmen in college before she got to college. All the info she got about college was from GEAR UP. #GEARUP

1:31:45 Jackson says GEAR UP taught him the importance of flexibility. There's so much out there to do, try things out, don't feel trapped. #GEARUP
1:32:20 Jada says especially being first gen, GEAR UP helped her a lot. They helped explain financial aid to her and her mom. She was able to tour her school through GEAR UP. She recommends making a close relationship with your coordinator and that will help so much, just as her strong relationship with her advisor has helped her. #GEARUP  #firstgen

1:33:34 Monserrat says her GEAR UP helped her especially because she was able to tour the campus at Coastal and discover the hospitality program. #GEARUP


---
ABOUT THE ONE OF YOUR PEOPLE PROJECT
New York Times bestselling author Harlan Cohen talks with current and recent students about life in college.  For more videos visit BeforeCollegeTV on YouTube.  For more information about Harlan Cohen visit him online at: www.HarlanCohen.com or follow him on social media: Facebook | Instagram | Twitter | Tik Tok | LinkedIn | Snapchat (helpmeharlan).
DISCLAIMER: All views expressed by panelists and participants are their own and are in no way endorsed, officially affiliated, or representative of the institution, Harlan Cohen, or BeforeCollegeTV.  All views expressed on panelists social media are not endorsed or affiliated with Harlan Cohen and BeforeCollegeTV.  Students views, opinions, and advice are their own. ALWAYS contact official representatives to verify and validate any information provided