- ONE OF YOUR PEOPLE PROJECT -
Hillsborough County Public Schools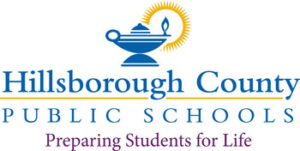 We spoke with two recent HCPS graduates about their experiences in high school and how they were able to manage their mental health while in college.  The panelists volunteered to share their stories.
How Valerie's teachers and counselors helped her while in high school.
How Amarii found help and hope after flatlining in high school.
How Valerie Founded "Not I, But We" in high school.
How Amarii transitioned to high school his senior year.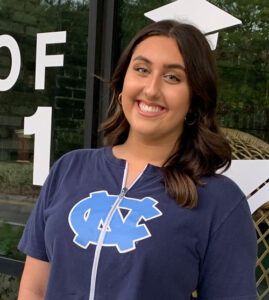 Valerie Muzyka
Hometown: Tampa, FL
High School: Sickles High School
College: University of North Carolina at Chapel Hill
Year in College: Class of 2025
Major: Neuroscience and Public Policy
Dream job: Neuroscientist (PhD) conducting research on neurodegenerative diseases such as Chronic Traumatic Encephalopathy (CTE) and Alzheimer's
Valerie's Places: Honors Carolina, Accelerated Research Program, ActiveMinds, UNC Young Democrats, Counseling and Psychological Services (CAPS)
High School Places: Founder of "Not I, But We", President Student Government Association (SGA), Varsity Volleyball, Public Liaison for National Honor Society, National American Miss, National Alliance on Mental Illness, Vice President Health Occupations Students of America (HOSA), Fellowship of Christian Athletes (FCA)
Reach Out to Valerie on Instagram: @valeriemuzyka or by email: vmuzyka@unc.edu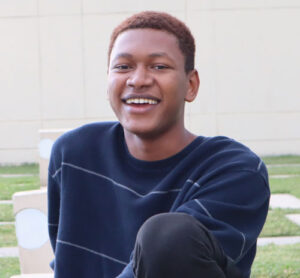 ---
---
ABOUT THE ONE OF YOUR PEOPLE PROJECT
New York Times bestselling author Harlan Cohen talks with current and recent students about life in college.  For more videos visit BeforeCollegeTV on YouTube.  For more information about Harlan Cohen visit him online at: www.HarlanCohen.com or follow him on social media: Facebook | Instagram | Twitter | Tik Tok | LinkedIn | Snapchat (helpmeharlan).
DISCLAIMER: All views expressed by panelists and participants are their own and are in no way endorsed, officially affiliated, or representative of the institution, Harlan Cohen, or BeforeCollegeTV.  All views expressed on panelists social media are not endorsed or affiliated with Harlan Cohen and BeforeCollegeTV.  Students views, opinions, and advice are their own. ALWAYS contact official representatives to verify and validate any information provided