GEAR UP | Zillah High School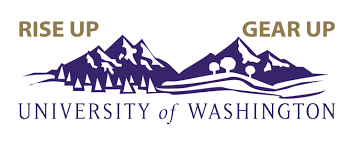 We spoke with Zillah High School graduates about their experiences in high school and how they were able to navigate life in college.  The panelists volunteered to share their stories.
How McKenna decided to become a dental hygienist...
How Julian was able to graduate and go to college as a junior...
Kelsea shares her path from valedictorian to community college to WSU...
How Justin discovered a surprise career path after going to college...
How Jenna's Native identity continues to be a driving force at the U of Washington..
Gus shared how transitioning to college was a struggle at times...
Areceli shares her difficult academic start in college...
Maddie shares why she gave up sports in college...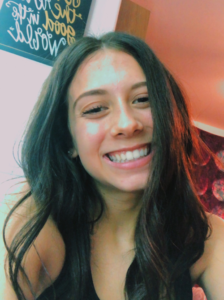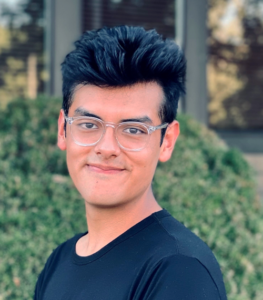 Julian Licea
Hometown: Zillah, WA
College: Heritage University
Year in College: Junior
Major: Bachelors of Social Work with a minor in Psychology
Occupation: Behavioral Health Associate at Comprehensive Healthcare
Dream job: My dream job would be to become a Licensed Independent Clinical Social Worker (LICSW) with a focus as a Substance Abuse Disorder Professional (SUDP).
Julian's Places: Don North Library - Library Assistant, Gaye and Jim Pigott Commons building - the Eagle's Café and the Lounge, the Academic Skills Center
High School Places: played tennis and managed the team for two years. Volunteered for non-profit organizations such as Nuestra Casa, Latino Community Fund, and The Community for the Advancement of Family Education. Running Start program at Yakima Valley College in high school.
First-generation?: Yes
Reach out to Julian on Instagram: @julianlicea LinkedIn: Julian Licea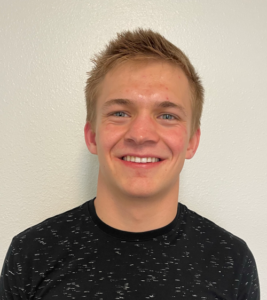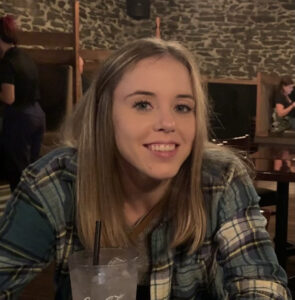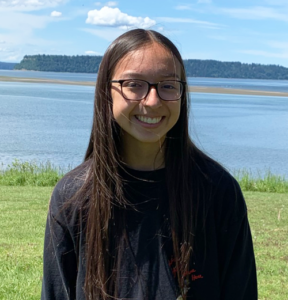 Jenna Bill
Hometown: Zillah, WA
College: University of Washington
Year in college: Sophomore
Major: Public Health
Occupation: Student Assistant at the Intellectual House on campus
Dream Job: Physical Therapy/Sports Medicine
Jenna's Places: First Nations Club (Registered Student Organization), Intellectual House, Instructional Center, OMAD Advising, Hall Council, Intramural Activities Building, Samuel E. Kelly Ethnic Cultural Center, attending community events, or going to sporting events.
High School Places: Cross Country, basketball, track and field, FBLA, 4-H, ASB, National Honor Society, volunteer at swimming lessons, vacation bible school, and volunteering for my tribe (Yakama).
Reach out to Jenna on Instagram @jenna.bill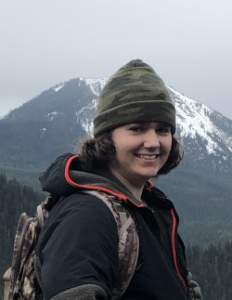 Augustus Gabriel
Hometown: Granger, WA
College: Washington State University
Year in College: Junior
Major: Environmental Science
Dream Job: I'd like to work with a consulting firm or conservation district where I would have the opportunity to help people manage their land more responsibly. Anything where I am outdoors or educating people about sustainability.
Augustus' Places: ESA (Environmental Sustainability Alliance)
High School Places: ASB, Pathfinders, Track, Cross Country, and pep band
Reach out to Augustus by email: augustus.gabriel@wsu.edu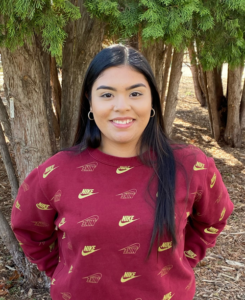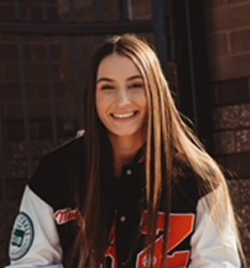 Maddie Wallace
Hometown: Zillah, WA
College: Yakima Valley College
Year in College: 1st year
Major: Early Education 
Occupation: Barista
Dream job: Teacher
Maddie's Places:  Coaching middle school volleyball
High School Places: Basketball, Volleyball, FBLA
Reach out to Maddie on Instagram: maddiewallace_33
ABOUT THE ONE OF YOUR PEOPLE PROJECT
New York Times bestselling author Harlan Cohen talks with current and recent students about life in college.  For more videos visit BeforeCollegeTV on YouTube.  For more information about Harlan Cohen visit him online at: www.HarlanCohen.com or follow him on social media: Facebook | Instagram | Twitter | Tik Tok | LinkedIn | Snapchat (helpmeharlan).
DISCLAIMER: All views expressed by panelists and participants are their own and are in no way endorsed, officially affiliated, or representative of the institution, Harlan Cohen, or BeforeCollegeTV.  All views expressed on panelists social media are not endorsed or affiliated with Harlan Cohen and BeforeCollegeTV.  Students views, opinions, and advice are their own. ALWAYS contact official representatives to verify and validate any information provided