GEAR UP | Goldendale High School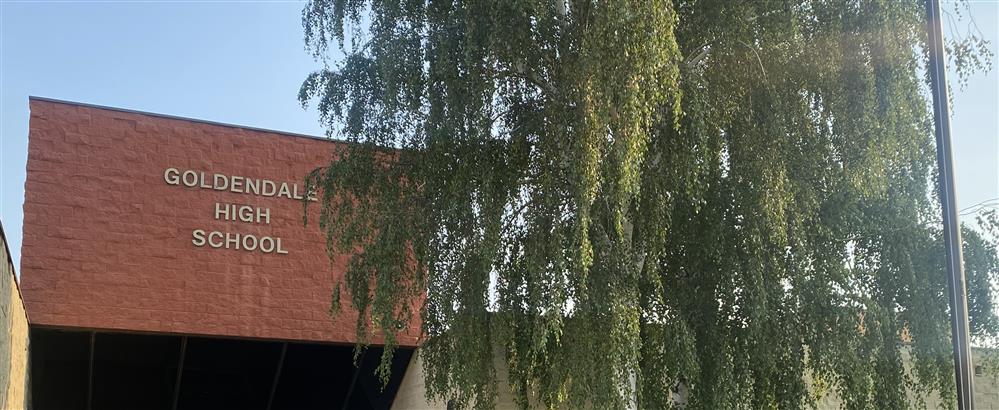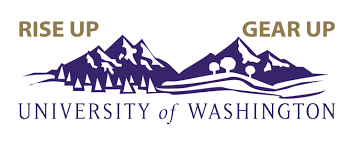 We spoke with Goldedale High School graduates about their experiences in high school and how they were able to navigate life in college.  The panelists volunteered to share their stories.
Dillon shares the unexpected academic challenges he faced in college...
Cassie shares why going to a community college first was the best choice for her...
Alejandro shares how being a "Roosevelt Kid" positively impacted his life...
Suzanna shares how she reclaimed her physical and mental health...
Hailey shares why she changed her career path once in college...
Robbie shares how he used scholarships to help pay for college...
Briana shares how being from a family of eight impacted her college journey...
Grant shares how he eventually found new friends in college...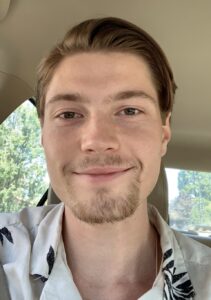 Dillon Rising
Hometown: Goldendale, WA
College: George Fox University
Year: Class of 2022
Major: Mechanical Engineering
Dream Job: Mechanical Engineer
Dillon's Places: My closest friends are my Cross Country and Track teammates. I have also made quite a few friends within my major, mostly through study groups and group projects. For academic support, I recommend getting in touch with professors and establishing that line of communication early.
High School Extracurriculars: Cross Country, Track and Field, student government (ASB), National Honor Society, Concert and Jazz Band
Reach out to Dillon by email: risingrobert12@gmail.com.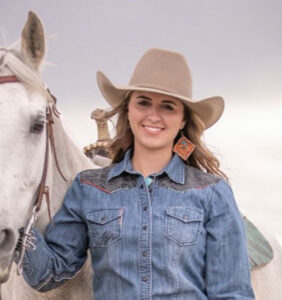 Cassie Kayser
Hometown: Centerville, WA
College: College of Southern Idaho and Lewis Clark State College
Year in College: Graduated with my Registered Nursing degree in 2021, will graduate with my Bachelors of Nursing in 2022, GHS class of 2018
Major: Registered Nursing
Occupation: Cardiopulmonary Registered Nurse
Dream job: Pediatric Registered Nurse and Nurse Manager
Cassie's Places: I was on the college Rodeo Team at the College of Southern Idaho so I met a lot of friends throughout the athletic program. I also gained support and friends through the gym, yoga classes, Church young adult groups, as well as throughout the Registered Nursing Program.
High School Places: Basketball, Volleyball, FFA, Link Crew, Washington state high school rodeo association, National high school rodeo association
Reach out to Cassie on Instagram: @cassie_kayser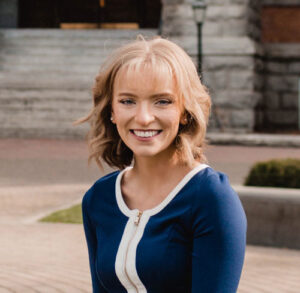 Suzanna Bilderback
Hometown: Goldendale, WA
College: Gonzaga University
Year in College: Graduated in May 2021, Currently Enrolled in Gonzaga's Master's of Organizational Leadership program
Major: Bachelor's of Business Administration, Human Resource Management concentration; Bachelors of Arts in Dance, Performance & Pedagogy concentrations; Minor in Communication Studies
Current Occupation: Program Assistant for the Myrtle Woldson Performing Arts Center.
Dream job: Entrepreneur, Artist, and Arts Director
Suzanna's Places: Stay Involved in ANY WAY possible: Go to community events that you're ASB or other student clubs put on! Get on your intramural/"freshman games" teams. Apply to groups and leadership positions that align with your goals and values. Volunteer with campus service groups. Attend schools sports games.
High School Places: Running Start Student at Columbia Gorge Community College, Leadership Class - We Scare Hunger Campaign, Family Community Career Leaders of America, National Honor Society and National Society of High School Scholars, Link Crew Member, Golden Leo Club Member, Purple & Gold Club Member, Dance Team, Track & Field, Cheer Team. Math Team, Church Youth Group.
Reach out to Suzanna by email: bilderback@gonzaga.edu or Instagram: _suzanna.b._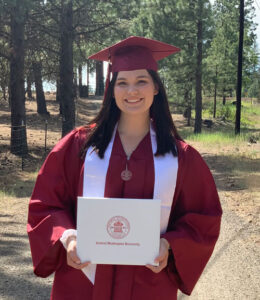 Hailey Bigbie
Hometown: Goldendale, WA
College: Central Washington University (Bachelors) Western Governors University (Masters)
Year in College: Class of 2021 (Bachelors) Class of 2022 (Masters)
Major: Elementary Education (B),  M.E.D. Learning and Technology
Current Occupation: 1st Grade Teacher
Dream job: Elementary Teacher!
Hailey's Places: RHA (Resident Hall Assistant) coordinating resident events and activities with other students, any sporting event on campus.
High School Places: Basketball. Volleyball, Soccer, Softball.
First-Generation Student: Yes
Reach out to Hailey on Facebook: Hailey Bigbie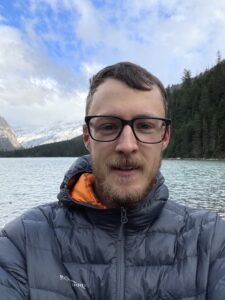 Robbie Johnson
Hometown: Goldendale
College: University of Washington
Year in College: Class of 2019
Major: Business Administration
Current Occupation: Project Manager
Dream job: I want to own my own small business someday!
Rob's Places: Band, Res Life ( was an an RA for 3 years), SHRM (student/ professional HR club), PMI ( student/ professional project manager club)
High School Places: Band, NHS
Reach Out to Rob by email: robjohnson97@gmail.com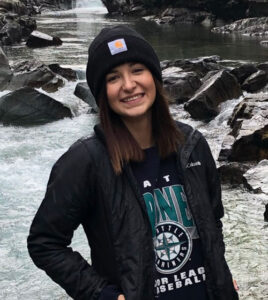 Briana Cuevas
Hometown: Goldendale, WA
College: Eastern Washington University
Year in College: Class of 2022
Major: Interdisciplinary Studies of Public Health and Communications
Dream job: Work HR in a hospital setting
Briana's Places: Student tutoring in English, I helped around with the fundraisers we would have in our dorms.
High School Places: 4 year cheerleader, 3 year Track and Field, Wrestling manager, Journalism Editor, ASB Treasurer
First-Generation Student: Yes
Reach out to Briana on Facebook: Briana Cuevas and Instagram: Briana.marie18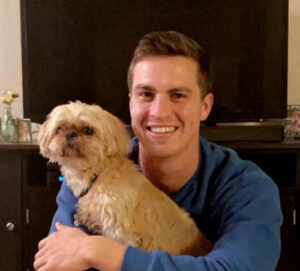 ---
ABOUT THE ONE OF YOUR PEOPLE PROJECT
New York Times bestselling author Harlan Cohen talks with current and recent students about life in college.  For more videos visit BeforeCollegeTV on YouTube.  For more information about Harlan Cohen visit him online at: www.HarlanCohen.com or follow him on social media: Facebook | Instagram | Twitter | Tik Tok | LinkedIn | Snapchat (helpmeharlan).
DISCLAIMER: All views expressed by panelists and participants are their own and are in no way endorsed, officially affiliated, or representative of the institution, Harlan Cohen, or BeforeCollegeTV.  All views expressed on panelists social media are not endorsed or affiliated with Harlan Cohen and BeforeCollegeTV.  Students views, opinions, and advice are their own. ALWAYS contact official representatives to verify and validate any information provided